Podcast: Play in new window | Download
Subscribe: Apple Podcasts | RSS | More
Happy Birthday to us! IndustrialSage has wrapped up our first year, and we're still truckin'! But before we jump into the next quarter, we're going to stop and smell the roses – or rather, listen to some of the great moments from the past three months. We don't want you to miss out on any of the sage wisdom we've worked so hard to collect!
APRIL
One of our most popular episodes of the quarter was the chat we had with Mathias Konne of Eurokera. He spoke with us about the importance of a company brand. Laying out the basics of a company's visual identity, from a united identity all the way to coherent templates, is vital to communicating effectively with your prospects.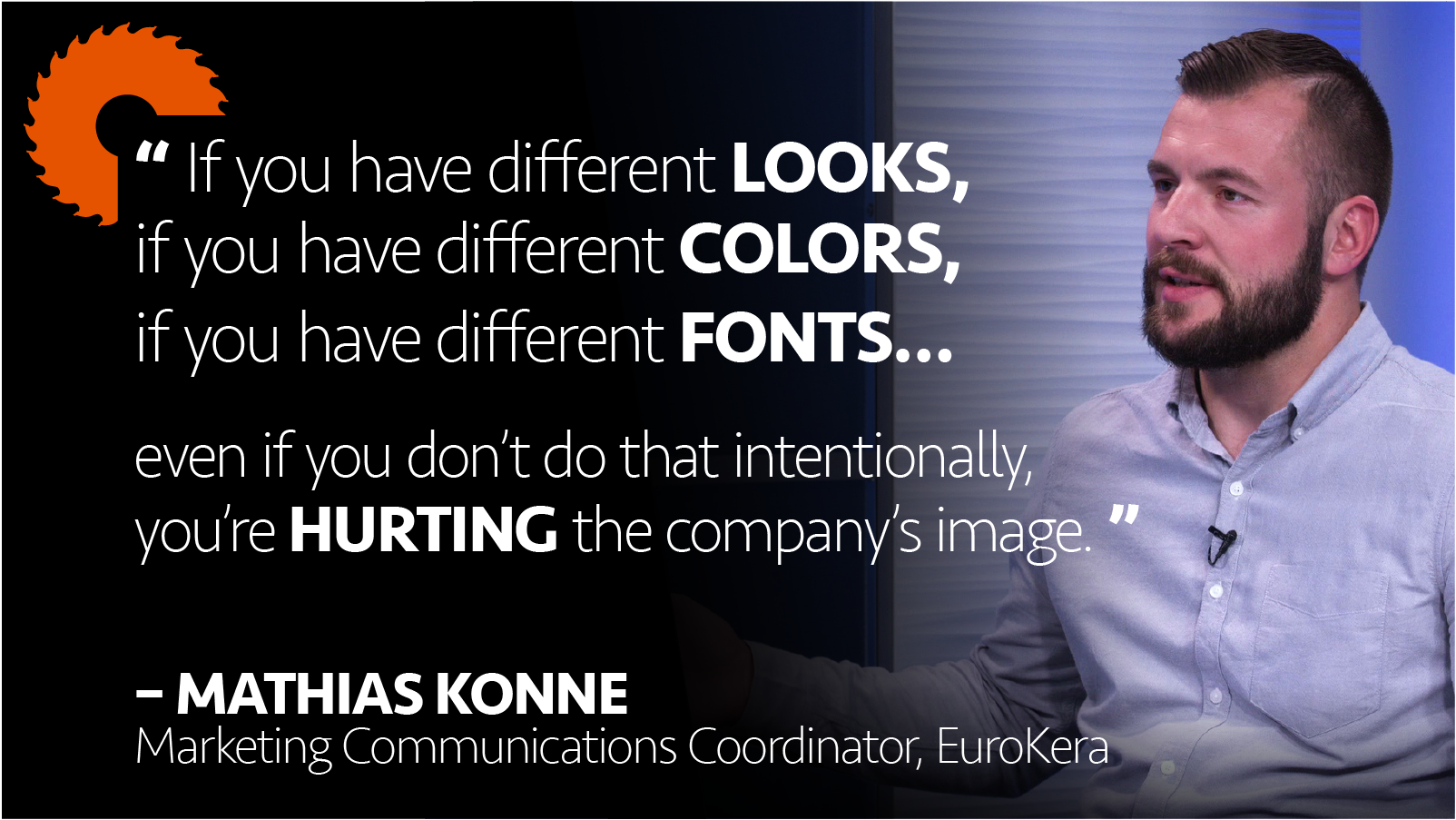 Not long after meeting with Mathias, our whole team took the show on the road to MODEX 2018 in Atlanta! We filmed discussions with as many companies as we could! We got so many interviews, in fact, that there was too much footage to put into the show! (Unless you want a podcast over two hours long…)
MAY
One of our many new connections from MODEX was Bhaskar Chopra of Siemens, who joined our show not long after to give us some fantastic advice about giving presentations. He had some great tips and best practices about focusing on what the audience wants, rather than the message you think they want to hear.
JUNE
And one of the last guests of the quarter was a familiar face! Judson Voss of Chart Industries returned to these hallowed halls to chat with us about the definition and value of inbound marketing, regardless of your choice marketing mediums. The conversation was so fascinating, it was hard to yell "cut," on that episode!
And the show is far from over, folks! This next quarter is going to usher in even more insights and sage advice about industrial marketing and best digital practices that are starting to benefit manufacturers in all new ways. We can't wait for you to hear it.
Best of all, if you want to contribute to the conversation and potentially join the IndustrialSage community, you can! In fact, you could become one of our recognized content creators! Whether it's weekly or annually, as a blogger or a guest, reach out to us and apply! This next quarter is going to be sensational.
Thanks for reading. Don't forget to subscribe to our newsletter to get each of our weekly episodes sent directly to your inbox. You can also subscribe wherever you download podcasts so you can listen on the go!
If there's a particular topic that you'd like for us to talk about, or if you have a particular a challenge that you'd like us to take a crack at, send us an email. We'd be happy to answer them for you – and if your topic gets picked for a future episode, you'll win a free IndustrialSage t-shirt!