Another key ingredient on the list of eCommerce Benefits for manufacturers includes cutting down or even eliminating the cumbersome Request-for-Quote (RFQ) process.
Especially since going through the RFQ process is a huge expense to your company.
With no guarantee that you will land the bid. URGH!
However, scaling your proprietary process with a predetermined product line as well as preset prices helps eliminate the dreaded RFQ process.
For example, convert your proprietary process into a proprietary product line while offering those products within an eCommerce shopping cart.
Another powerful tool with enhancing the RFQ process is offering a custom quoting software tool that allows your customer to immediately create the product with immediate pricing.
This delivers an incredible efficiency for both parties and lends you a critical competitive advantage.
Instant product pricing grants you a huge step over the competition. This displays your commitment to customer success.
While your competition fumbles around trying to calculate their pricing to fulfill the RFQ, you are already engaged with your potential customer.
Steps Involved with the Current RFQ Process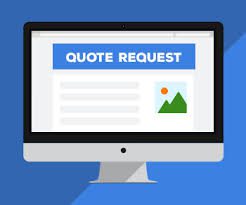 So, let's walk through the RFQ process as it currently stands:
First, the prospect sends you a drawing and Bill of Materials (BOM).
You analyze and evaluate what it will take to complete the project.
You price out the raw material, parts, and components.
Contact vendors for lead times.
Next, you do your best to estimate the amount of time, energy and resources necessary to complete the project.
You simulate manufacturing the product or project to ensure the accuracy of your quote
Estimate vendor delivery times to determine when all the material will be at your facility.
Check the production schedule to determine when the project comfortably fits.
Finally, you type up the proposal. You have hours and hours dedicated to landing this gig.
Then you send it off with confidence (or at least the hope that you didn't overlook anything).
Then you wait……….. Crickets………..
Did they receive the quote? Why didn't they accept your bid?
Price too high? Lead time too long? Was it a competitor just testing you?
Are they going overseas?
Are you a good judge of character? Can you decipher a quality lead from the time-wasters?
Additional questions and concerns include is this company actually legit? Do they pay their bills?
Why are they contacting you? Who did they contract with before?
Plenty of unanswered questions.
As a manufacturer, odds are you have received plenty of requests for quotes that never develop into a sale.
To maximize efficiency, eCommerce helps you nurture "Soulmates" and convert good leads as much as it helps weed out bad leads.
Related Article: Seeking Soulmates: Does Your Website Attract Dream Customers?
eCommerce Benefits manufacturers by improving efficiency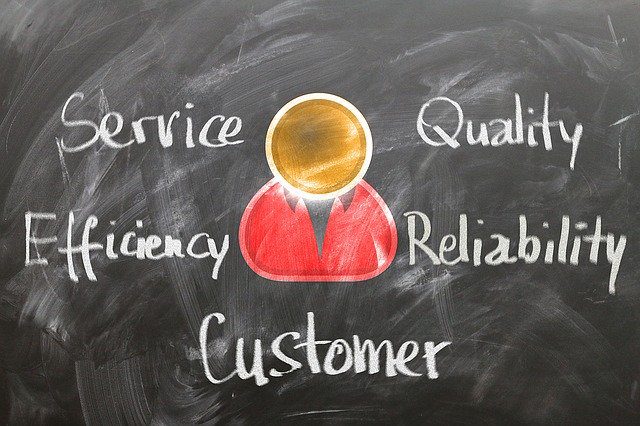 Embracing eCommerce helps create a sales funnel. It allows you to narrow your focus.
It also helps prevent the risk of chasing bad leads.
My father used to preach "chase profits, not sales".
eCommerce benefits manufacturers by offering the opportunity to make the quoting pricing precise, efficient, and fast.
It removes the guessing.
Everything is already in place.
For example, vendors and products are already determined.
Time frames and timelines, as well as processes, are known.
It removes the guessing and estimating as well as the ballpark pricing, the "I think", or "one time we made something like this".
Additionally, factor in all of the completely depressing jobs that were flat out quoted wrong.
Especially for the customer that insists on a production run without building a prototype first.
Halfway into the project, you discover that there is no way to meet the times. You are upside down.
Every part produced is costing you money.
Why do companies chase after jobs, projects, products, customers, opportunities that send them down an unfamiliar path?
The reason: Sales – revenue – money – keep machines running and the staff working.
Chasing quotes plays the high-risk game of what ifs…….
What if this opens a major door? What if this takes your company to a high level? Best decision ever. Your company explodes.
On the other hand,  you find the project exhausting company energy and resources, as well as completely wasting time.
Chasing a total dead end. Wasting profits.
Time makes us look like a complete fool or a genius – usually nothing in between. Only time will tell.
Manufacturing eCommerce strategies helps put the odds in your favor.
Chase quality leads and profits.
Related Article: eCommerce Checklist: Manufacturing eCommerce Strategies 
Examples of Eliminating the RFQ Process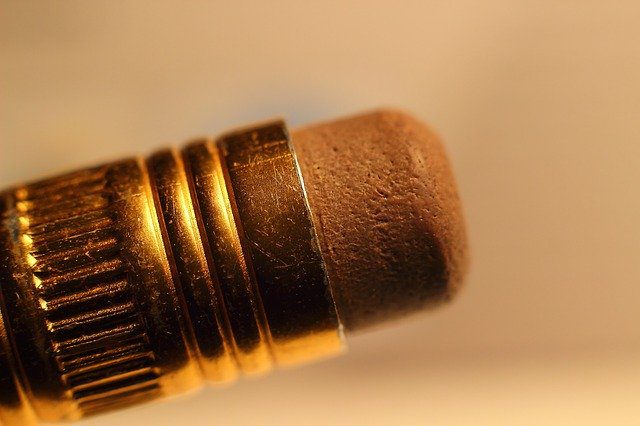 Here is an example of a company taking full advantage of eCommerce Benefits available by offering an instant quoting and estimating software tools to attract "Soulmates".
These two examples reveal removing the challenging RFQ process which offers tremendous benefit to both parties.
Take a look at two excellent examples by custom electronics manufacturer, Falconer Electronics.
#1) Falconer Electronics Instant Ground Strap Quotebuilder 
Serving as a Ground Strap and Wire Harness Manufacturer since 1985, Falconer Electronics continues to produce thousands upon thousands of ground straps.
Well, to make life much easier for its customers, they decided to create our very own proprietary software, The Falconer Electronics Instant Ground Strap QuoteBuilder.
Customers can customize their own ground strap. Literally within seconds.
Then receive a quote sent directly to the customer email inbox.
In addition, customers can go ahead and place an order for their newly created custom Ground Strap as well. Immediately.
This powerful software tool offers customers great time savings and efficiency.
Click here to view the Falconer Electronics Instant Ground Strap Quotebuilder 
In addition, click this video for a quick tour:
#2) Falconer Electronics Wire Harness Estimator 
The Falconer Electronics Wire Harness Estimator provides its customers with an instant Wire Harness Estimate.
Perfect when seeking an estimate on your Wire Harness Assembly or in case you just need a ballpark price, pronto.
The Wire Harness Estimator allows buyers, product designers, and engineers the ability to enter the specs of a wire harness assembly quickly and easily. This straightforward approach eliminates the need to wait days or even weeks for pricing out your estimate.
This tool also works perfectly for companies building a prototype as well as a new product design.
Click here to view the Falconer Electronics Wire Harness Estimator.
In addition, click video for a quick tutorial:
Wrapping It Up
Thanks for reading this post. Hopefully, this found this helpful and applicable to your business.
For additional info, check out these helpful posts: