Podcast: Play in new window | Download
Subscribe: Apple Podcasts | RSS | More
Well, September is wrapping up! For our team here at IndustrialSage, that means a review of the 2017 third quarter. This particular review only has nine episodes, as our video and podcast only got started around early June (though it feels like much longer!). But there is certainly plenty of sagely wisdom worth reviewing here. If you've only just started following our show, this review will be a great way to catch up.
We've already seen and heard a lot of fantastic information about how manufacturing and industrial marketers can start easing into digital techniques.
If you're just joining us, here's what we've covered so far…
JULY
In the first two episodes, we discussed what really counts as digital marketing. We covered how B2B strategies differ from B2C, and the particular questions a business should ask before starting any digital campaigns.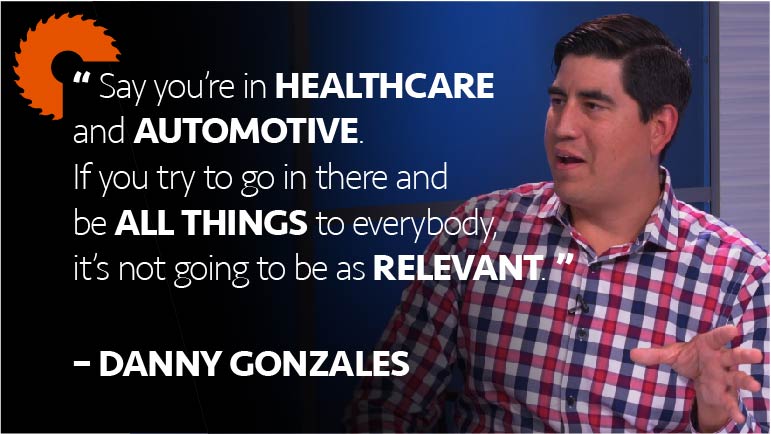 AUGUST
Our third episode touched on common reasons why marketers tend to fall short of their lead-gen goals with trade shows. We also covered how an email newsletter and marketing plan can make or break your results there. Tracking every lead – digitally – is the real key to success there.
In our fourth episode halfway through the 2017 third quarter, we got to sit down with Jon Gatrell of Pragmatic Marketing. He gave some valuable insights into how and why product development should actually be integrated with marketing. Product designers' ideas and prototypes should evolve according to the results and feedback brought to them by the marketing department.
Our fifth episode addressed key ways to get organizational buy-in. You have to bring hard proof to convince higher-ups that digital strategies are needed.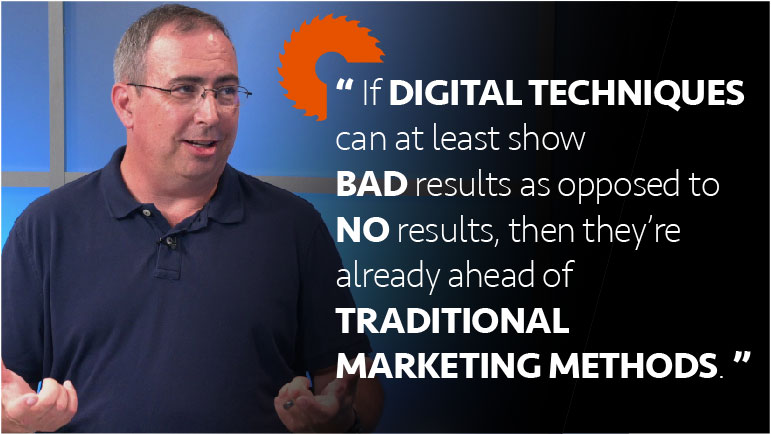 SEPTEMBER
In our sixth and seventh episode, we got to chat with Lillie Beiting of CribMaster, part of Stanley Black & Decker. She helped us break down the basics of what pay-per-click is these days. Then, in a follow-up episode, we explored how to begin understanding and measuring the right KPIs for your company.
Our eighth episode, covered some key pitfalls surrounding the use of video in digital marketing. Your sales funnel can actually determine what kinds of videos are appropriate for your leads and prospects.
Stephen Timme and Melody Astley of FinListics Solutions joined us for our ninth episode. We nailed down how account-based marketing should address the specific needs of each buyer. A buyer's priorities in each of those different roles can vary, even within a single organization. It's important to know the motivations behind every persona. Otherwise, you won't know how to make the right connection with them and encourage the sale.
Stephen and Melody also brought an extremely helpful graphic portraying an example of different buyers role within a single manufacturing organization. Take a look, or download a copy here.
What's Next?
The show is far from over, friends. We have a lot of great material coming up for the 2017 fourth quarter.
If social media, lead generation, webinars, or millennials haunt your nightmares…then you'll want to stay tuned!
Thanks for reading. Don't forget to subscribe to our newsletter to get each of our weekly episodes sent directly to your inbox. You could also subscribe wherever you download podcasts so you can listen on the go! If there's a particular topic that you'd like for us to talk about, or if you have a particular a challenge that you'd like us to take a crack at, send us an email. We'd be happy to answer them for you.