Podcast: Play in new window | Download
Subscribe: Apple Podcasts | RSS | More
Where has the time gone? The 2019 first quarter is already over, and nothing is slowing down! We hope your quarter has been as busy as ours!
However, we don't want to rush ahead without pausing to marvel at what we've managed to do thus far in 2019. It's always important to take stock of what you've accomplished now and then.
In our case, this means it's time for our quarterly review! These are great episodes for newcomers who want to taste bits and pieces of our show all at once. Or, if you're a content-binger, these reviews are a good way to catch up quickly.
JANUARY
Our first episode of the new year had not one, but two guests! We interviewed both Andrew Dickson and Adam Bowling of ADP.
Andrew and Adam provided some powerful insights into the five-generation workforce that more and more companies have to deal with. Not only do different generations have different methods when it comes to technology…they also place value on different forms of compensation.
Our second interview of 2019 was with Chris Luecke of Rockwell Automation. Chris has started his own podcast called "Manufacturing Happy Hour," as a way to keep in touch with his prospects and provide value to them. He spoke with us about the incredibly underrated opportunity that building a personal brand can provide.
Thought leadership is a field ripe with possibilities. You just need to take initiative and get started on it.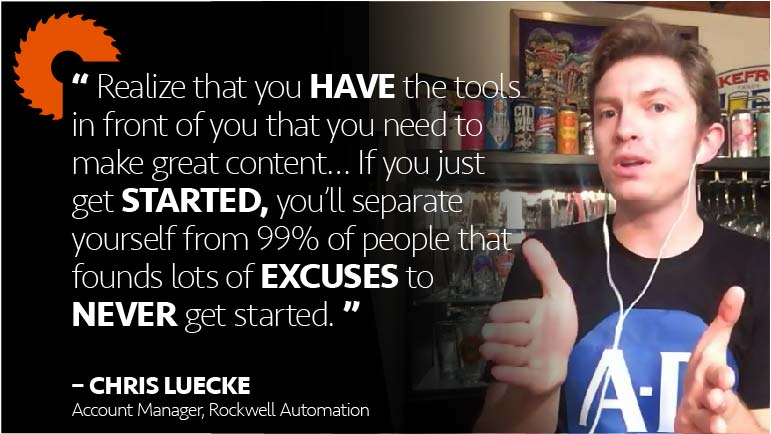 FEBRUARY
In February, we got to chat remotely with Monique Elliott of ABB. Her company's entire vocabulary around marketing has changed. Instead of being called their CMO, she is their Head of Customer Experience.
Focusing on end users and clientele is a powerful way to remember the real purpose of marketing: pleasing prospects and attracting leads. By following their metrics and analytics closely, Monique finally achieved buy-in with the executive team. Her efforts to show value and prove ROI were part of why her company redefined their views on marketing.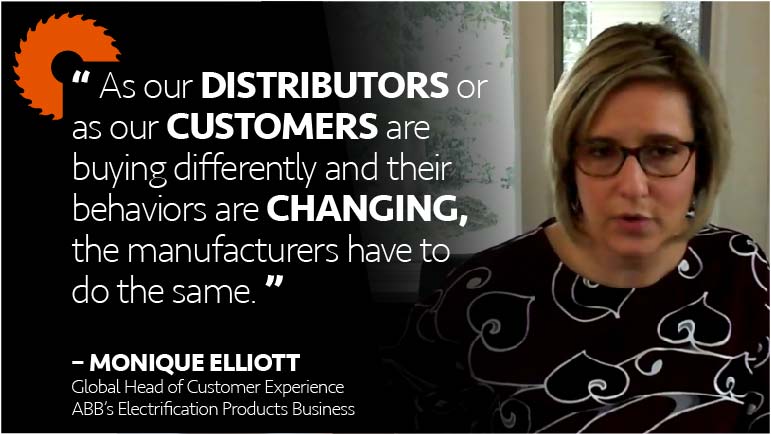 MARCH
Our next interview was with Steve Smith of SANY America. Having gotten into CRM and marketing automation back in the 90s, Steve had some great stories. He remembers when some of the first software programs started pushing online leads to the flip phones of sales teams.
Since then, one of the key things he's seen and learned is that a CRM's success is dependent entirely on the sales team. Their performance depends on how much the salespeople buy in and use them. And that buy-in won't come if the CRM is nothing but a way for upper management to spy on their sales teams.
Our final guest of the quarter was Aaron Lichtig of Xometry. Their story is a fascinating one!
In the digital age, technology hasn't just affected Xometry's marketing tactics. Digital has redefined and even inspired their entire business model. As opposed to being a custom manufacturing company themselves, they help connect larger businesses with smaller shops that can perform the work they need. They aspire to be the "Uber" or "Airbnb" of custom manufacturing, and it looks like they're definitely delivering.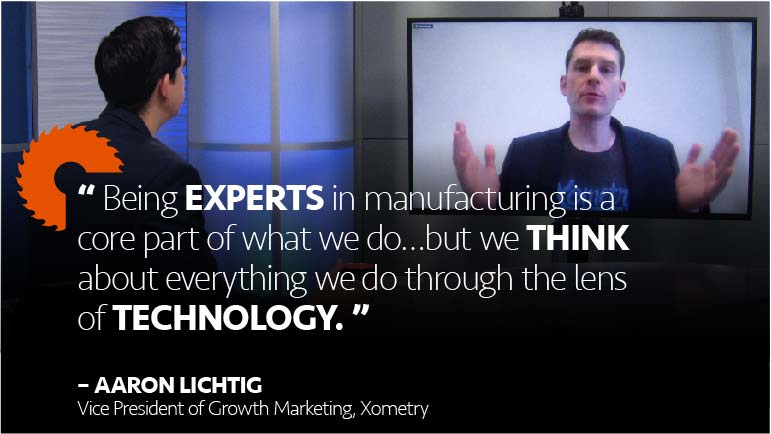 What a wild ride! We can't wait to meet with more guests in the next quarter of 2019. This episode didn't even mention some of our other milestones, like releasing our 2019 Report on Sales & Marketing Trends.
We also launched a series of bonus blog articles that come out every Thursday!
If you've just joined our subscribers, then welcome to the IndustrialSage Nation! If you've stuck with us for almost two years, then we appreciate you. And don't you worry– there will be more sage marketing wisdom coming up for you in the next quarter of 2019. Stay tuned!
Thanks for reading. Don't forget to subscribe to our weekly newsletter to get every new episode, blog article, and content offer sent directly to your inbox. You can also subscribe wherever you download podcasts so you can listen on the go!
If there's a particular topic that you'd like for us to talk about, or if you have a particular a challenge that you'd like us to take a crack at, send us an email. We'd be happy to answer them for you – and if your topic gets picked for a future episode, you'll win a free IndustrialSage t-shirt!