Podcast: Play in new window | Download
Subscribe: Apple Podcasts | RSS | More
Wow! 2018 has already been amazing, and the year is just getting started! But before we keep hurtling forward into new topics at a breakneck pace, we want to slow down and savor the moment. We've had some jaw-dropping and enlightening discussions, thanks to our plethora of fantastic guests!
JANUARY
In Episode 22 at the start of the 2018 first quarter, we got to interview Joanne Sanders of EWISE Communications. She told us about common hurdles of international marketing.
As a member of the World Trade Center Atlanta, Joanne had some great tips (and warnings!) for us. She spoke about how the marketing game can change as soon as you cross borders. Best of all, she also pointed out a valuable set of organizations that exist precisely to help enterprises that are looking to expand overseas.
In Episode 24, Andrea Tarrell of Sercante and TheSpotforPardot.com joined us to discuss what happens when marketing automation sometimes goes overboard.
Andrea shared examples with us about how uniting sales and marketing teams is critical to success. She pointed out that taking baby steps will often help you build a more organic system. It's certainly better than trying to dive headfirst into a new CRM all at once without a plan.
FEBRUARY
Our 26th episode featured Ryan Mason of Heliweb, which has since rebranded and is now Collective Magazine. (Congrats, Ryan!) Ryan joined us to discuss the life, times, and confessions of being a trade magazine publisher. His story is especially relevant in a day and age where marketing publications are either going digital or fizzling out completely.
Ryan pointed out some great tips for anyone looking to publish press releases or build a relationship with trade magazines in their own niche. He also shared tips on how to make sure those submissions meet Google's standards without stressing out any editors.
Later in February, in the middle of the 2018 first quarter, Brad Banyas of OMI joined us for our 28th episode to discuss a powerful sales strategy on the rise, called "social selling." Brad pointed out how vital a personable relationship is now to any business connections. CRMs like Nimble and Salesforce can connect with social media to help you personalize your interactions. Over time, you can take your business from being a mere "vendor" to being a trusted partner with clients.
MARCH
In Episode 30, Steve Latham of Banyan Hills Technologies sat down to chat about the process of applying IoT (the "internet of things") to manufacturing products and services. Not to mention applying it to marketing teams!
Steve shared some fascinating use cases and helpful tips about how to build Industry 4.0 within your own company, without going too fast or missing the mark for the sake of hype.
And last (but certainly not least) for the 2018 first quarter, Daniel Loeschen came all the way from MXD Process headquarters in Louisville, Kentucky! He shared how his company launched themselves ahead of competition by investing heavily in digital methods and…believe it or not…social media.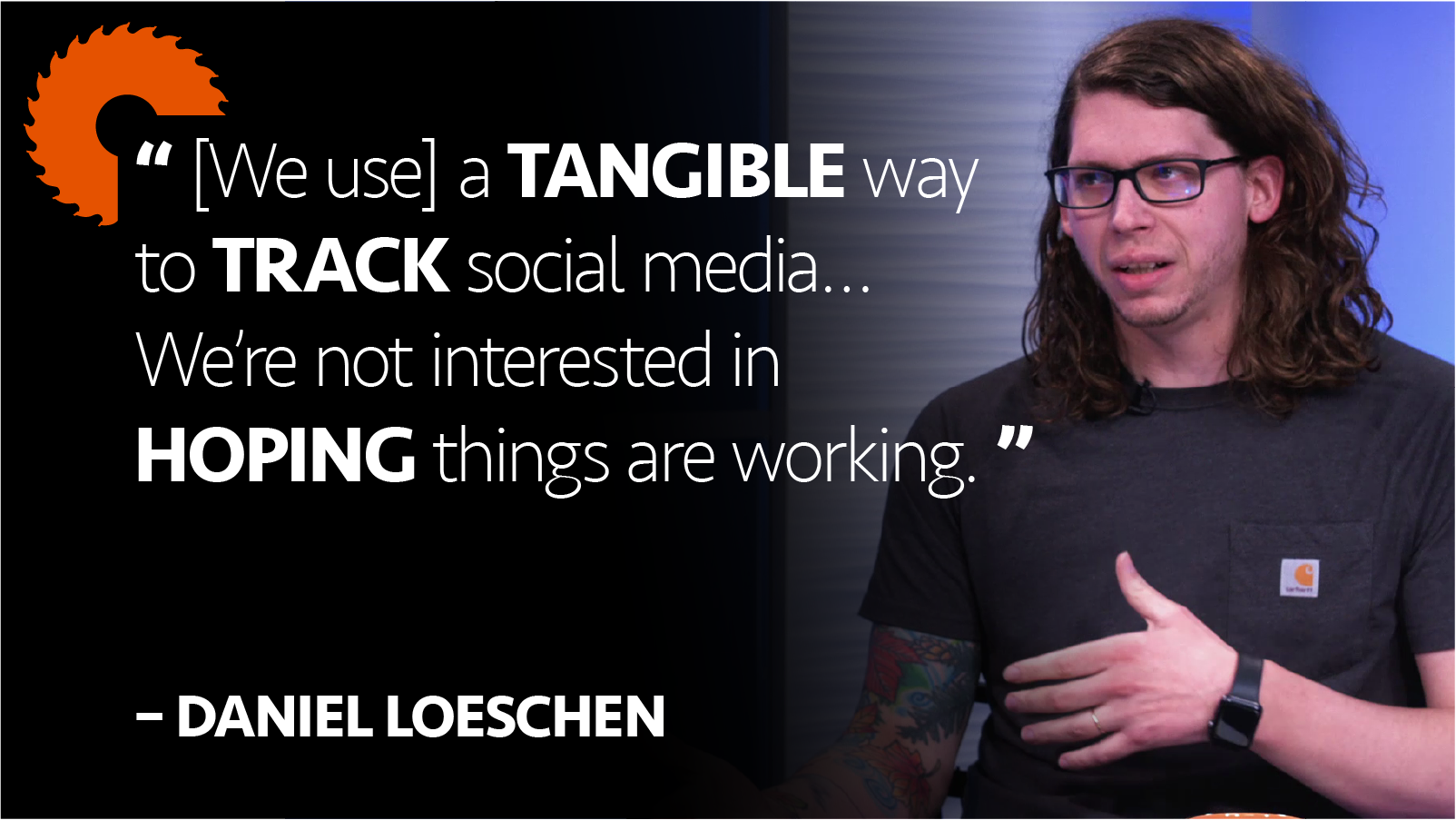 Of course, we've only scratched the surface of topics that were discussed over the past three months. We've also covered how to use videos as assets in the sales process. Videos on social media was another hot topic. And do't forget how to use videos in your email campaigns!
Coming up next quarter: more tips on TRADE SHOWS!
Thanks for reading. Don't forget to subscribe to our newsletter to get each of our weekly episodes sent directly to your inbox. You can also subscribe wherever you download podcasts so you can listen on the go!
If there's a particular topic that you'd like for us to talk about, or if you have a particular a challenge that you'd like us to take a crack at, send us an email. We'd be happy to answer them for you – and if your topic gets picked for a future episode, you'll win a free IndustrialSage t-shirt!